NextPOS For Restaurants Wireless Edition
NextPOS is no longer available for new installations. We may be willing to offer tech support on a case by case basis for current installations.
Perfect Computer Solutions is currently developing our own Point of Sale software solution. Please contact us for details.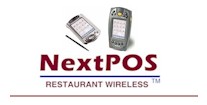 NextPOS For Restaurants® Wireless Edition is the extension to our NextPOS For Restaurants® Pro software.
With our Wireless Edition software, your wait staff will be able to create and modify table side orders remotely on your wireless connected Pocket PC 2002 / 2003 Devices.
Our Wireless edition software will work together with NextPOS For Restaurants® Pro edition to provide you with a complete traditional and wireless POS solution.
Best of all, our wireless software license is just USD$149 per each PDA. (Of course, you will still need to purchase the proper Pocket PC 2002 or 2003 PDA device hardware, and the necessary Microsoft Server and Terminal Services licenses)
What It Will Do For You?
Eliminate double order entry by your wait staff. Your servers no longer need to write down what the customer want at the table on a scratch paper, and then have to enter the order at the computer station.
Instead, your servers can enter the customer orders wirelessly on your Pocket PC device running NextPOS For Restaurants® Wireless Edition, and then automatically submit the order to the kitchen / bar for fastest turnaround time.
Your servers will also be able to recall and edit any of the table side orders that are not yet closed on your PDA device.
This extension will significantly improve your wait staff's efficiency and improve your customer service.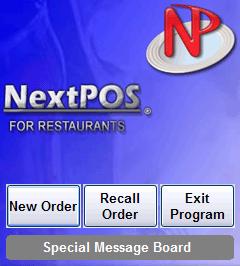 What Hardware and Software Do I Need?
You will need one server computer with Microsoft Server 2003 Standard Edition and Windows Terminal Services installed (proper server and terminal services licensing required to operate.)
You will also need enough 802.11b Wireless Access Points to cover all your restaurant area with wireless connectivity. Normally, one access point will serve about 300 square feet.
You will also need one 802.11b Wireless Connectivity Card per each Pocket PC 2002 or 2003 device you plan to use. Please make sure that the Wireless Connectivity Card is supported on the intended PDA device you want to use.
Additionally, you will also need NextPOS For Restaurants® Wireless Edition licenses for each of your PDA device you want to have access to the server computer.
You will also require a minimum of 1 station of NextPOS For Restaurants® Pro Edition software for all other funcationality not covered by the wireless solution.
For details, please read our NextPOS Wireless Software Manual. This manual will guide you throught the requirements, setup, configuration and operation of the software.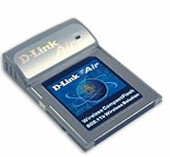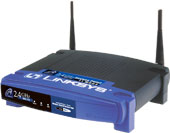 What Does the Wireless Software Look Like?
The following are some screen shots of the wireless software. Our Wireless Edition software screens are specifically designed to work on the small Pocket PC screen size and optimized for fast order entry.
(Please note that the screen shots were taken from Windows XP, so the XP theme you see will not be available on your PDA device running throught Windows Terminal Services.)
Contact us for more details