NextPOS Software
NextPOS is no longer available for new installations. We may be willing to offer tech support on a case by case basis for current installations.
Perfect Computer Solutions is currently developing our own Point of Sale software solution. Please contact us for details.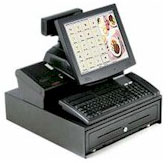 NextPOS For Restaurants® Pro Edition
NextPOS For Restaurants software solution is the affordable, easy to use, feature rich, and 100% multi-lingual restaurant point of sale and store management solution.
It is feature packed and is flexible enough to handle even the most demanding restaurants!
User intuitiveness and ease of use were the design principals of NextPOS For Restaurants. It is 100% 32-bit MS Windows based, and 100% touch screen operated point of sales...
Lite version ideal for fast service restaurants with just order entry.
For more information, please contact us.
---

NextPOS For Restaurants® Wireless PDA Edition
NextPOS For Restaurants Wireless PDA Edition is the ideal compliment to the desktop Pro or Lite editions.
Our PDA edition software allows you to wireless create and edit dine in table orders. No longer will your servers need to re-enter table side orders again at the main POS terminal.
For more information, please contact us.
---
NextPOS Gift Certificate Server™
Do you have multiple restaurant locations and need to issue, redeem, and track gift certificates from any one of your restaurant locations?
Our NextPOS Central Gift Certificate Server solution could help you centrally manage gift certificates easily.
Best of all, the gift certificate balance verification is all handled at real time via Internet TCP/IP protocol to lower your overall cost of ownership & operations...
For more information, please contact us.
---
NextPOS Data Polling Server™
What do you do when you have multiple restaurants and wish to receive their daily operations data to your central headquarters?
Our NextPOS Data Polling Utility is your solution to simplify your enterprise data polling needs.
You can use this utility to transfer each of your restaurants' data to your enterprise headquarters automatically via email access.
For more information, please contact us.
---
Annual Phone/Email Software Support/Update Contract
You understand the importance of automating your restaurant operations to reduce losses & increase profitability.
That's why you have invested in the point of sale solution! Now you should protect your investments!
For as low as little over a dollar a day, you will have continuous telephone and email support coverage in case you have any technical needs on our software solution.
Additionally, with the support contract, you will also be given online password to download any new software upgrades for as long as your support contract is active...
For more information, please contact us.
---
Restaurant Menu Programming Service
Just received your new NextPOS For Restaurants software, and need to get online with your point of sale solution fast?
Our professional staff can help you create your basic initial restaurant menu...
Actual pricing of service may vary depending on the extensiveness of your menu.
For more information, please contact us.